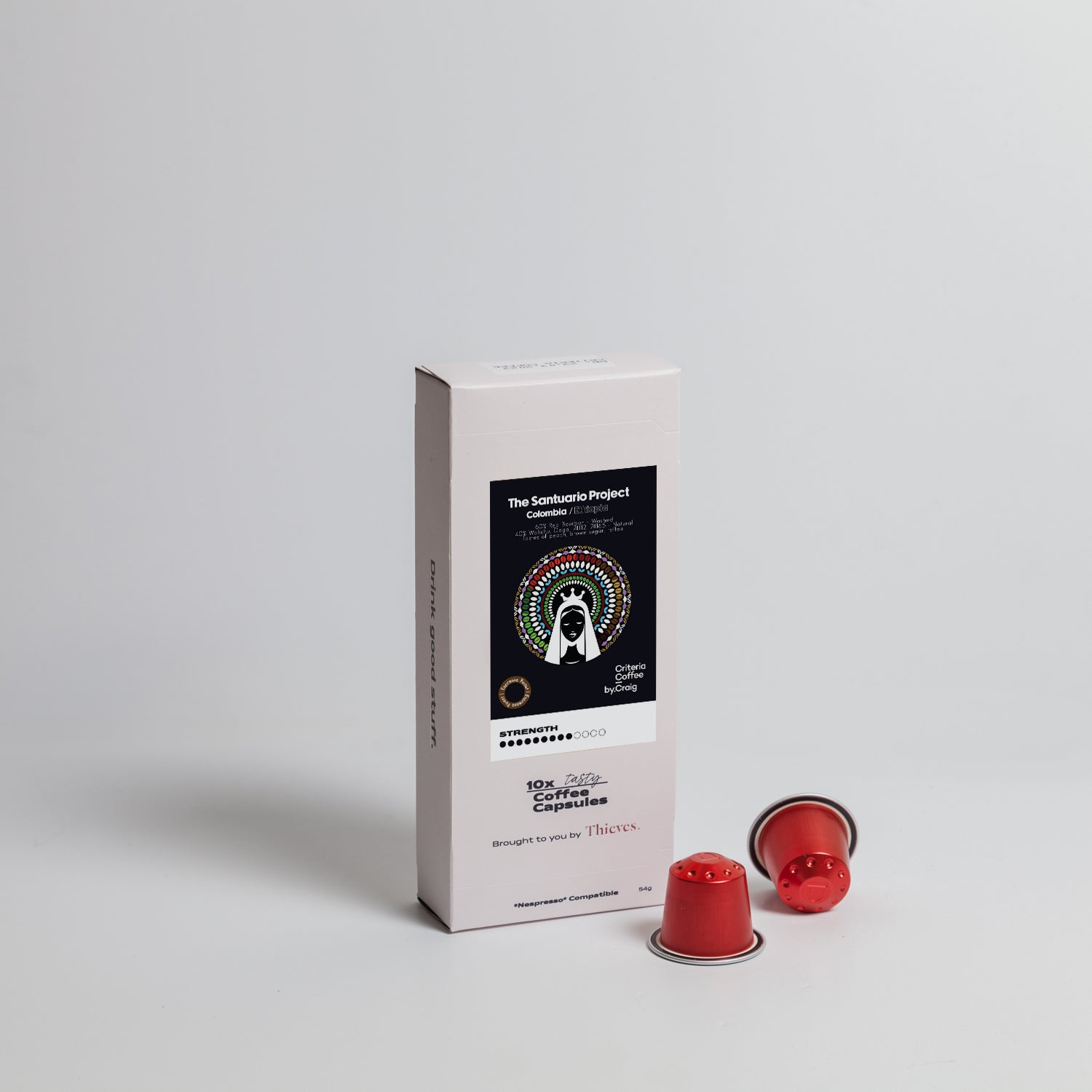 Thieves Coffee Capsules - Santuario Project
This month's feature roast. Check out their story in The Slow Drip Blog for more on this month's feature.
Colombia / Ethiopia Espresso Blend
ESPRESSO & CAPSULE COFFEE
This month's espresso blend consists of 60% washed Red Bourbon coffee from the Santuario Project in Colombia, in addition to a 40% natural process regional Ethiopia blend.
Coffee Origin:
Colombia & Ethiopia

Tasting Notes:
Notes of peach and toffee
Single Pack contains 10 pods.
For how to recycle, please refer to link here 

* Capsules are suitable for all original style Nespresso® machines