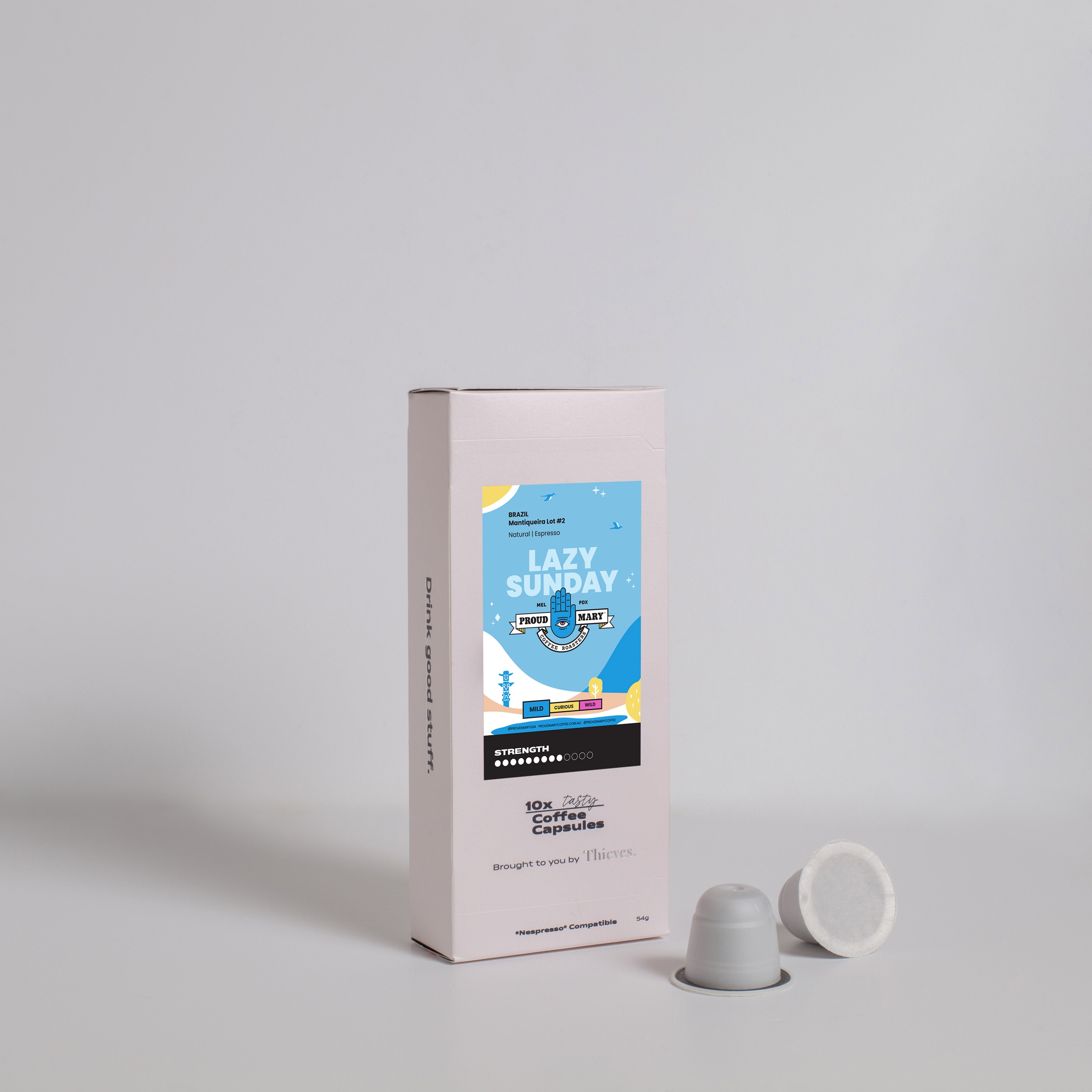 Thieves Coffee Capsules -Proud Marry Coffee
This month the Thieves Team has reached max excitement level because we have the honour of collaborating with our longtime roastery crush and innovative coffee industry legends Proud Mary. Read more about their story over at The Slow Drip Blog. 
Mantiqueira Lot 2
CAPSULE* COFFEE
Coffee Origin:
Brazil

Tasting Notes:
Brown sugar, chocolate, nutty, molasses – sweet with a syrupy mouthfeel.
For how to recycle, please refer to link here 

* Capsules are suitable for all original style Nespresso® machines