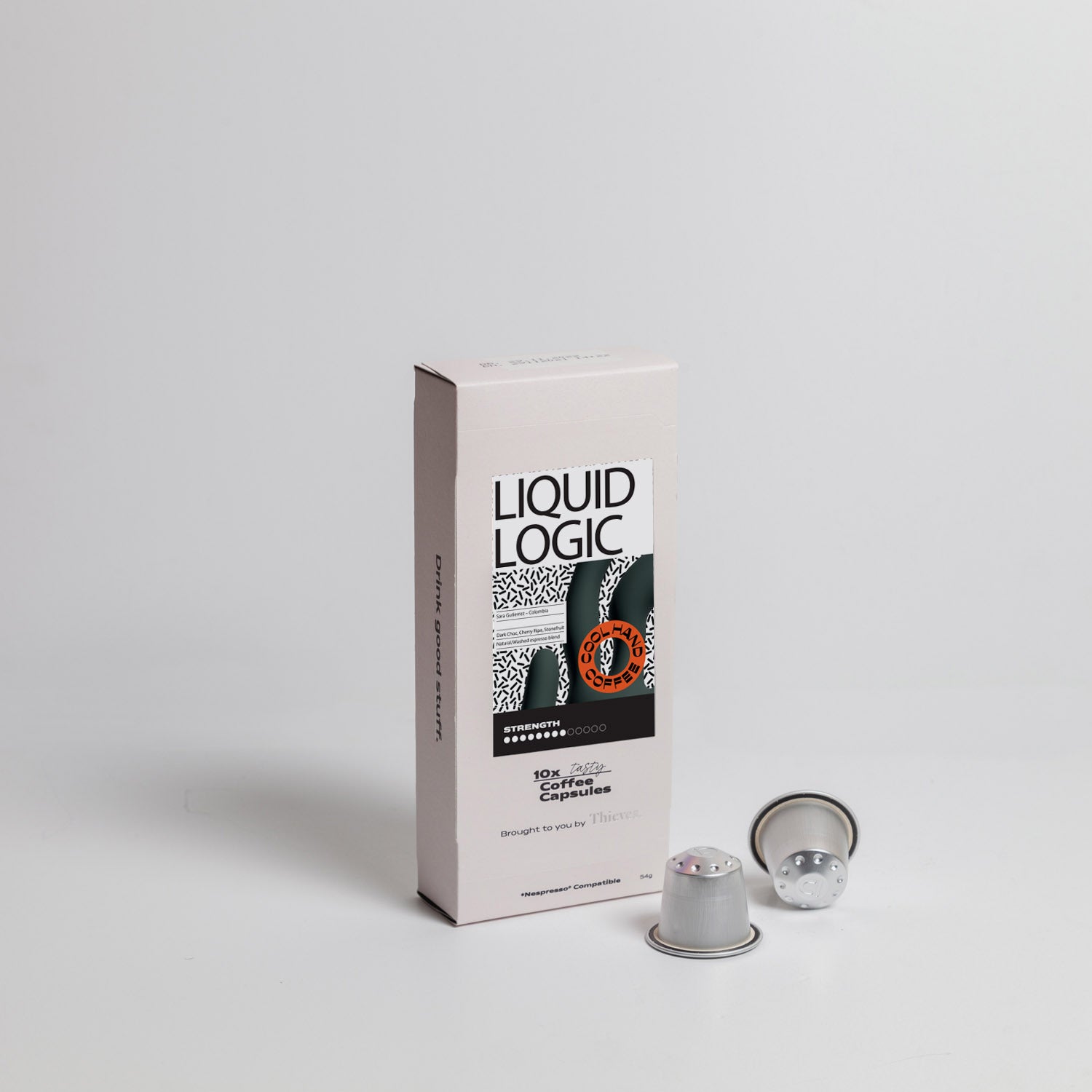 Thieves Coffee Capsules -Cool Hand Coffee
This month's feature roast. Check out their story in The Slow Drip Blog for more on this month's feature.
Liquid Logic
ESPRESSO & CAPSULE* COFFEE
A blend of beans from Sara and her friend Oliverio Ruiz's farms. Ruiz was mentored by Sara and the two often collaborate on very special blends such as this one!
Coffee Origin:
Colombia

Tasting Notes:
Cherry ripe, dark chocolate, toasted hazelnut and pear
Single Pack contains 10 pods.
For how to recycle, please refer to link here 

* Capsules are suitable for all original style Nespresso® machines