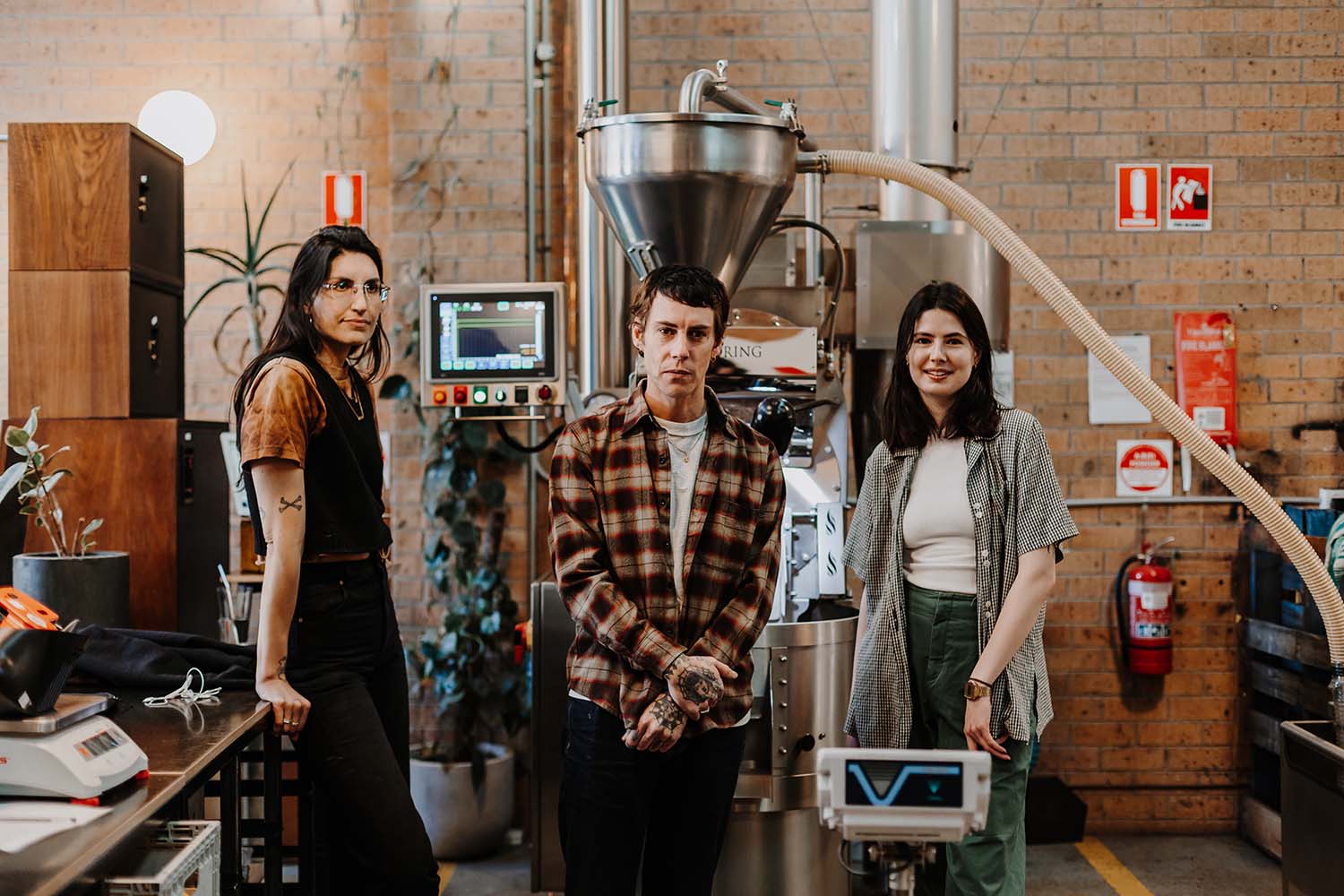 EVERYDAY COFFEE – Purveyors of primo coffee.
October here we go! Spring has sprung, and what a treat we have for you! This month's coffee is brought to you by the team at Everyday Coffee – "purveyors of primo coffee in a laid back, accessible environment that celebrates the daily ritual of brewing and drinking coffee from a diverse range of people and places." Sounds pretty darn good to us!
 Setting up shop in Collingwood, Victoria back in 2013, Everyday has been continuously expanding and adapting within their neighbourhood and with their customers. "From humble beginnings to a humble present day, Everyday has always been about doing what we can with what we have and creating a positive experience with a little flair," says Aaron Maxwell, Founder, at Everyday Coffee.
When you enter their Collingwood roastery, located in a converted warehouse space in Sackville Street, the vibe is instantly laid back and welcoming. The perfect place for a chill coffee and a bite to eat and with the opportunity to take a look at the roasting space and process. For the city folk, you can also visit Everyday's Midtown cafe, located in the CBD on Little Collins Street and serving up hot coffee, pastries and delicious bagels all day long.
"Everyday has always been about doing what we can with what we have and creating a positive experience with a little flair" – Aaron Maxwell, Founder, Everyday Coffee
While it hasn't always been easy considering the past few years, Everyday is here for both "a good time and a long time," as Aaron puts it. The team say they are "constantly buoyed" by the incredible people who surround them at every intersection of their story, including the amazing coffee growers and suppliers, the dedicated staff, and the local community that really makes Everyday what it is. Next year will be their 10th birthday and we are down to celebrate!
Now all you've got to do is sit back and enjoy the ritual of your Everyday coffee.
Attenzione!
FILTER COFFEE
With an abundance of fresh, full flavoured Ethiopian coffee available right now we wanted to capitalise on the opportunity to use an Organic Limu that shouts about its floral and berry notes. We also know not everyone wants to be yelled at so we paired it up with an incredibly balanced, smooth Brazilian Anaerobic process coffee that helps to pull the Limu in line and add some complexity. A well paced blend that can be enjoyed by all!
Coffee Origin:
Ethiopia & Brazil
Tasting Notes:
Floral and berry notes
Suggested Recipe for Filter (V60):
14g of coffee to 250g of 94 degree water
Pour 50g, bloom for 30 seconds
Slow pour until 250g of water
Tap the cone on the mug to settle the bed of coffee
All Day Espresso
ESPRESSO COFFEE
The daily bread, the workhorse, the gift that keeps on giving, whatever you want to call it we can't live without it. Created for Everyday drinking this blend is a mix of Brazil, Guatemala and Ethiopian coffees that works harmoniously to bring body, sweetness and lingering notes of butterscotch and cocoa.
Coffee Origin:
Brazil, Guatemala, Ethiopia
Tasting Notes:
Butterscotch and cocoa notes
Suggested Recipe for Espresso:
21g of coffee
45g yield (double shot)
28 seconds (+/- 3 seconds)
Mucho Gusto
CAPSULE
With this blend we pay homage to the Italian style roasts that created the Melbourne coffee culture boom. Mucho Gusto is a smooth blend of Brazil and Colombian coffees that make for a big, rich and bold cup profile all wrapped up in a biodegradable capsule. Convenience never tasted so good!
Coffee Origin:
Brazil and Colombia
Tasting Notes:
Big, rich and bold!