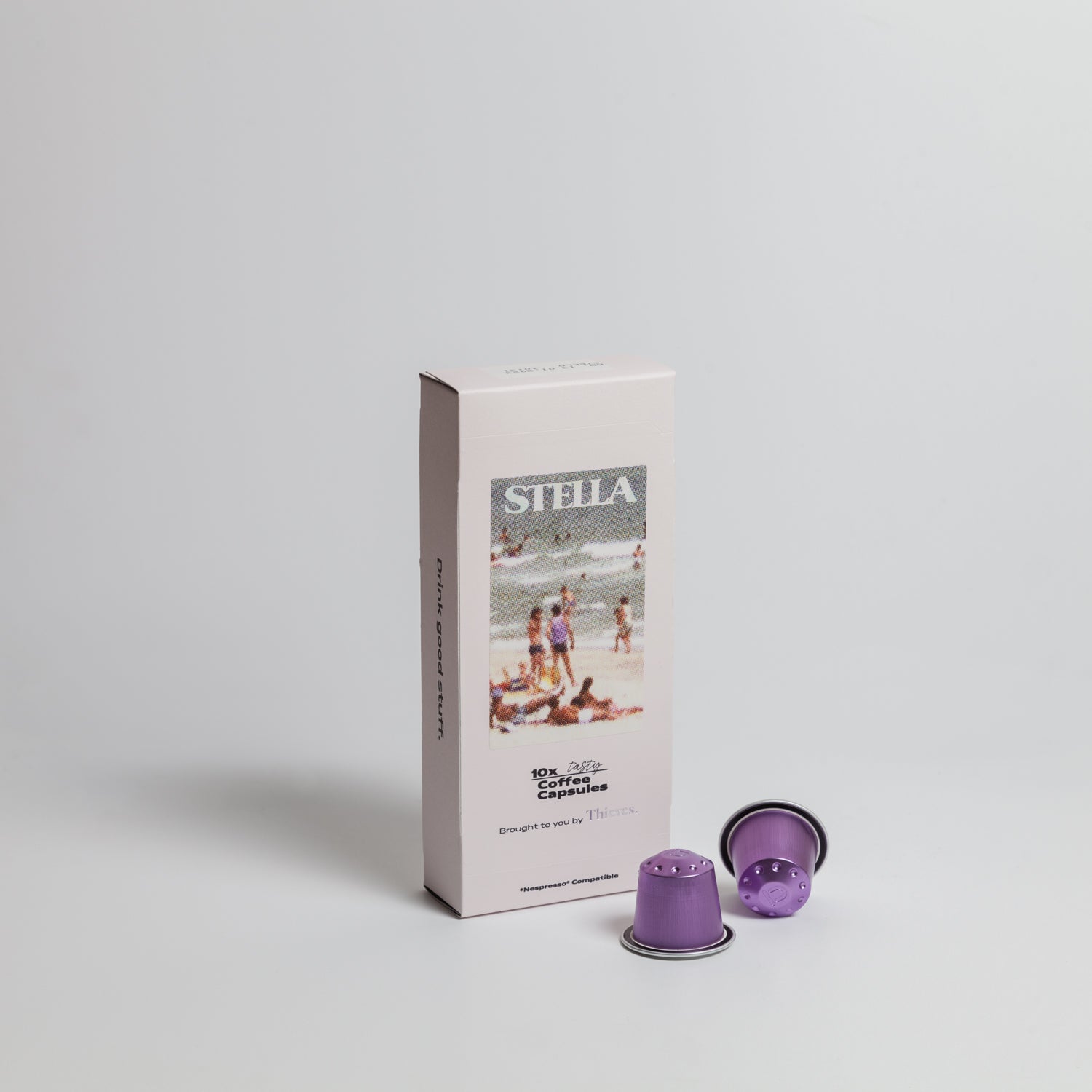 Thieves Coffee Capsules - STELLA Coffee
If you're a coffee nerd like us then no doubt you've heard of industry legend Tim Varney, Founder of Stella Coffee. Tim's back, bringing you Colombian capsule coffee that's delicious.
La Esmeralda
CAPSULE COFFEE
La Esmeralda is a washed Tabi coffee from Huila, Colombia. It features candied berries and ripe stone fruit with a soft, creamy mouthfeel. Clean aromatics are supported by soft caramel sweetness with a luscious finish.
Coffee Origin: 
Huila, Colombia
Tasting Notes:
Notes of candied berries, stone fruit and caramel.
Single Pack contains 10 pods.
* Capsules are suitable for all original style Nespresso® machines

**other T&Cs applies.