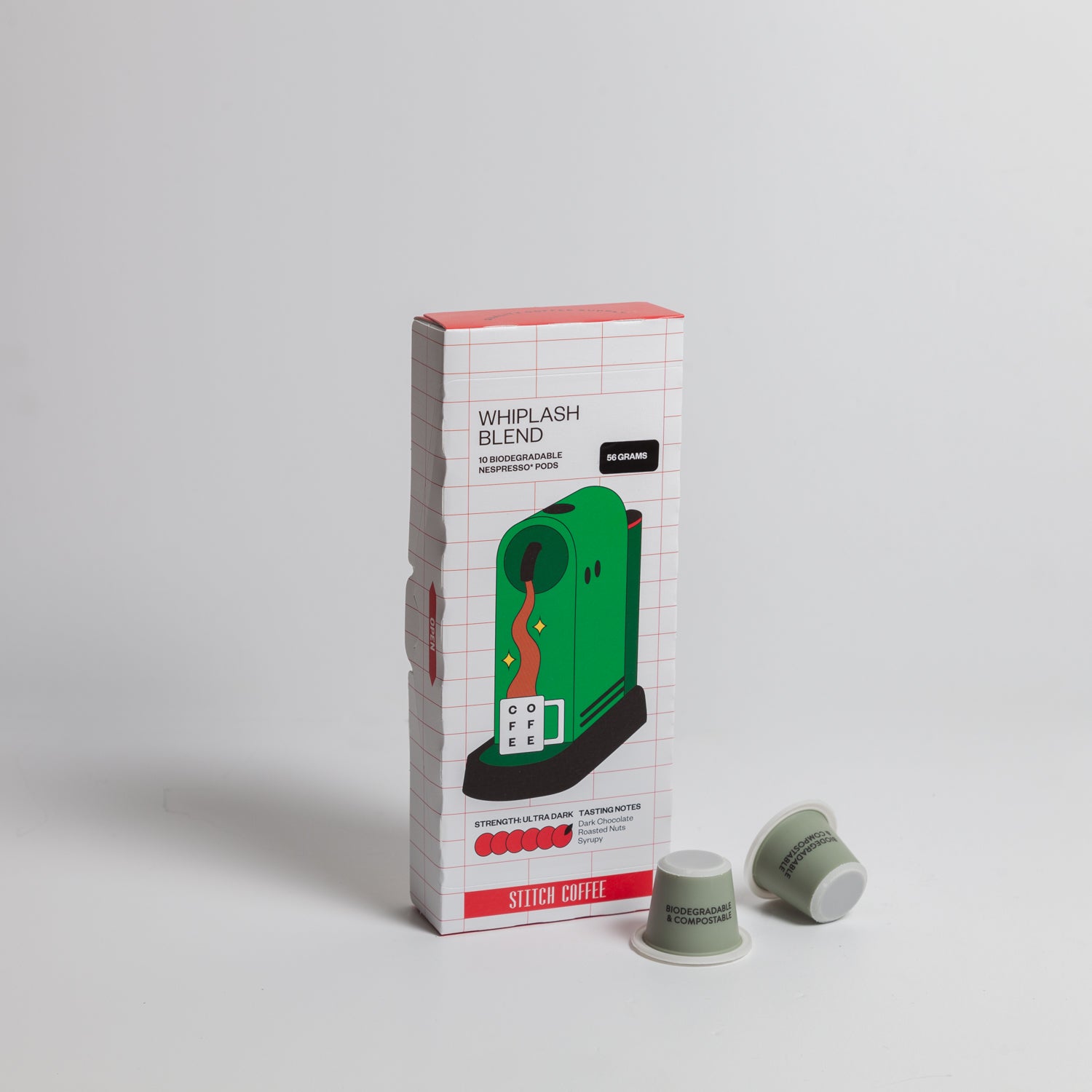 Stitch Coffee Capsules - Whiplash Blend
Meet the brew so dark it broke our rating system. We had to add a whole new bean to our scale...Introducing: ULTRA DARK. 
With a confidently classic Italian style espresso and surprising intensity, this cup is a sensation you won't forget soon. You'll get whiplash coming back for a second cup, if you can handle it. 
Experience specialty coffee goodness in the convenience of your own home with our range of Nespresso compatible pods. 
Tasting Notes: Dark Chocolate, Roasted Nuts and Syrupy.

Whiplash Blend Pods
Brazil Oberon Natural
Colombia Popayan Reserve Washed
Single Pack contains 10 pods.
* Capsules are suitable for all original style Nespresso® machines

Milk | Espresso | Long Black
Strength: Ultra Dark.