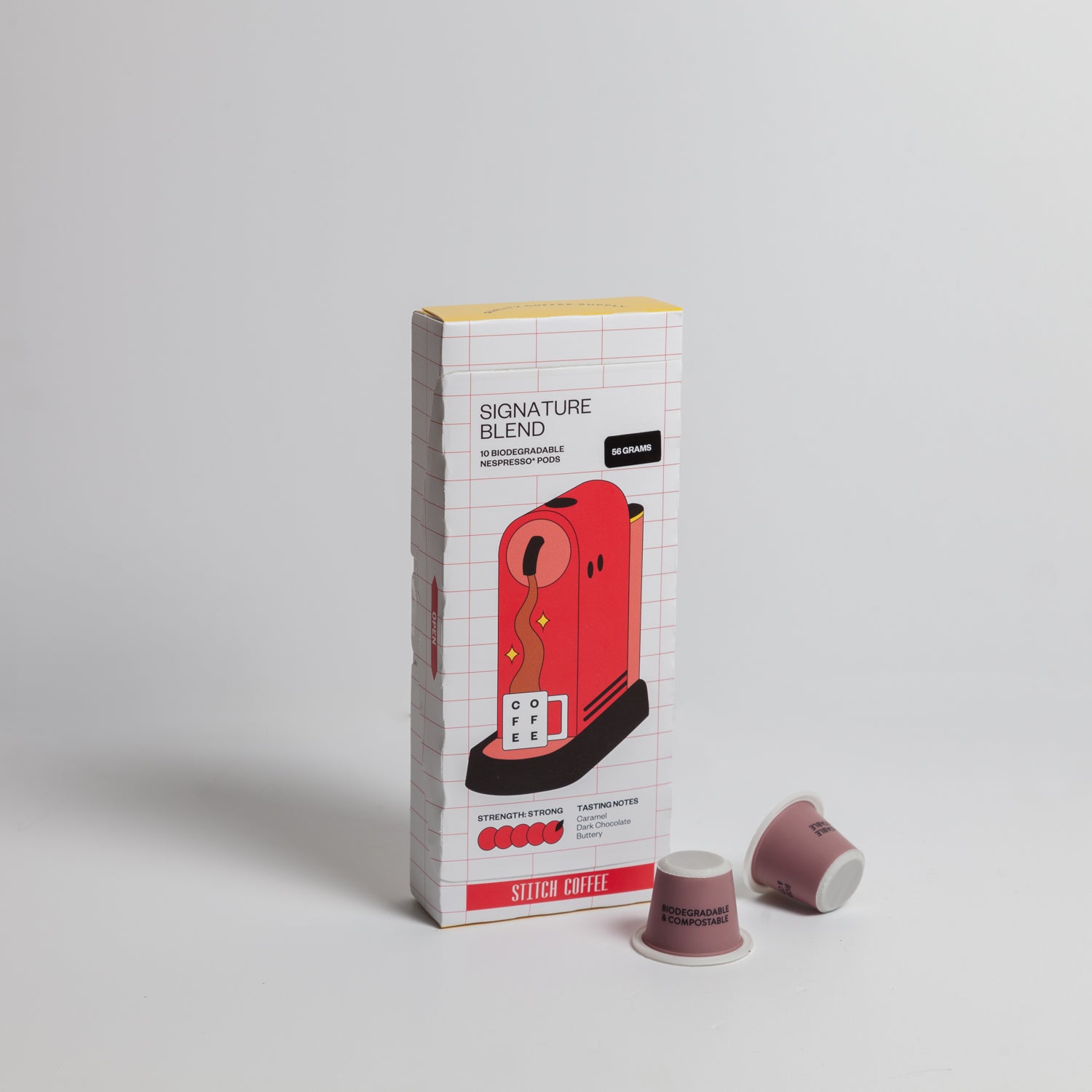 Stitch Coffee Capsules - Signature Blend
This complex blend of Brazilian and Colombian beans provides an unforgettable sip, with tasting notes of dark chocolate, a buttery texture and a caramel finish. Balancing 60% natural Brazilian coffee and 40% Colombian washed beans you are left with an exciting and smooth espresso experience.
Experience specialty coffee goodness in the convenience of your own home with our range of Nespresso compatible pods. 

Tasting Notes: Dark chocolate, buttery texture with a caramel finish.

Signature Blend Pods
Brazil Oberon
Colombia Popayan
Papua New Guinea 
Single Pack contains 10 pods.
* Capsules are suitable for all original style Nespresso® machines

Milk | Espresso | Long Black
Strength: Strong