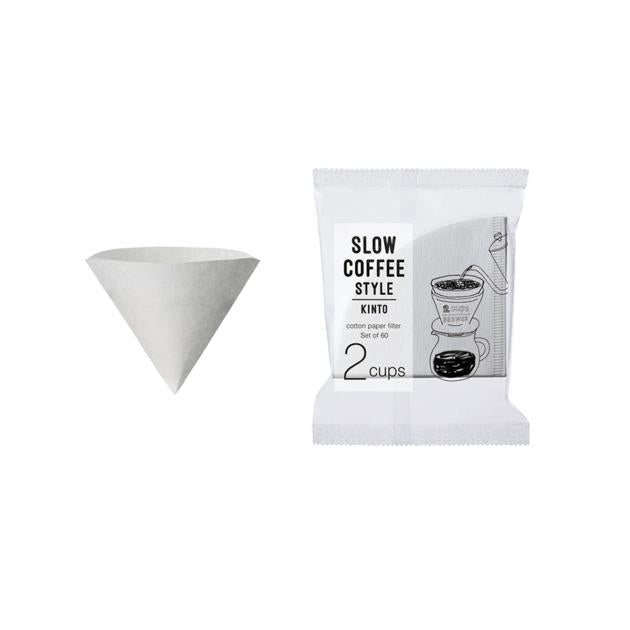 Kinto Coffee Cotton Paper Filters
Optimize your Kinto pour over cone with the Kinto Cotton Paper Filters. Designed specifically for the Slow Coffee Style collection by Kinto, but also compatible with similarly shaped pour over cones. Available in 2 & 4 Cup.
These packs of 60 filters are made from cotton and wood pulp, which are tasteless and odorless, along with more eco-friendly that normal paper filters.
Recommendation:
To be used with Kinto Slow Coffee Brewer (2 & 4 Cup) and Kinto Porcelain Pour Over Set.