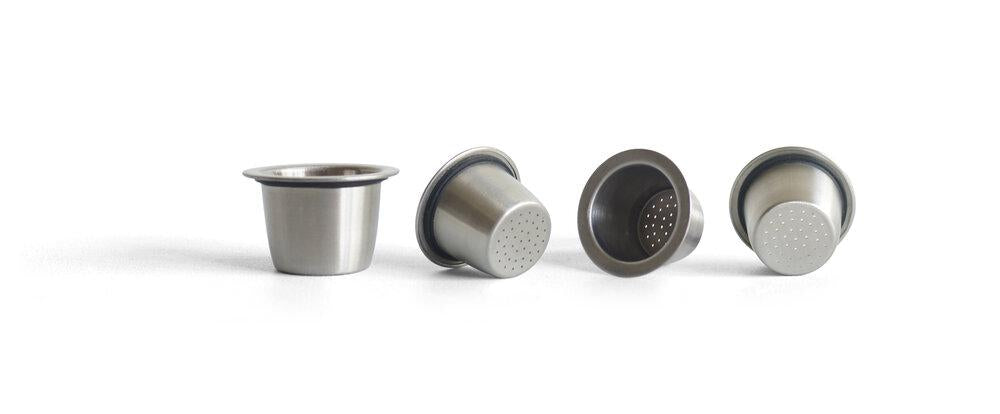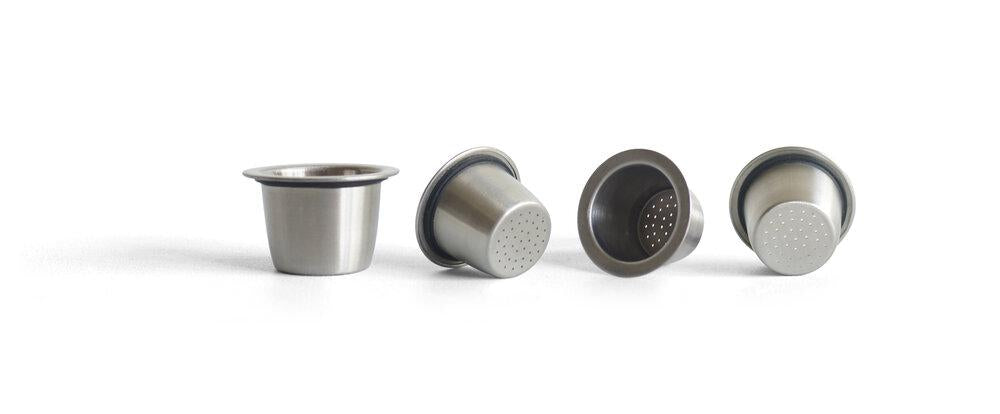 Regular price
$30.00 AUD
Sale price
$24.00 AUD
Unit price
per
Sale
Sold out
SealPod is the Nespresso®* compatible coffee capsule that's making a real difference.
Did you know that Australia alone is estimated to dispose of around 6 million coffee capsules every day? That's over 2 billion coffee pods added to landfill each year. This reusable coffee pod is designed to last a lifetime, so you can reduce your environmental impact with every brew.
What's more, SealPod gives you the freedom to use your Nespresso®* coffee machine with any finely ground coffee beans or loose-leaf tea. Simply fill, tamp and seal to enjoy a barista-style cuppa at home.
More about SealPod capsules:
Made of 100% stainless steel with a silicone ring.
Easy to clean – simply rinse with water after each use.
More cost-effective than buying pre-packaged, disposable capsules
Single Pack
X 1 Stainless Steel Reusable Capsule
X 1 Fresh Cover
X 24 Espresso Sticker Lids
X 1 Scoop
Two Pack
X 2 SealPod Stainless Steel Capsules
X 2 Fresh Covers
X 100 Espresso Sticker Lids
X 1 Scoop
Five Pack
X 5 SealPod Capsules
X 5 Fresh Covers
X 100 Espresso Sticker Lids
X 1 Scoop
*Ground coffee and Biodegradable Sticker Lids sold separately.
View full details