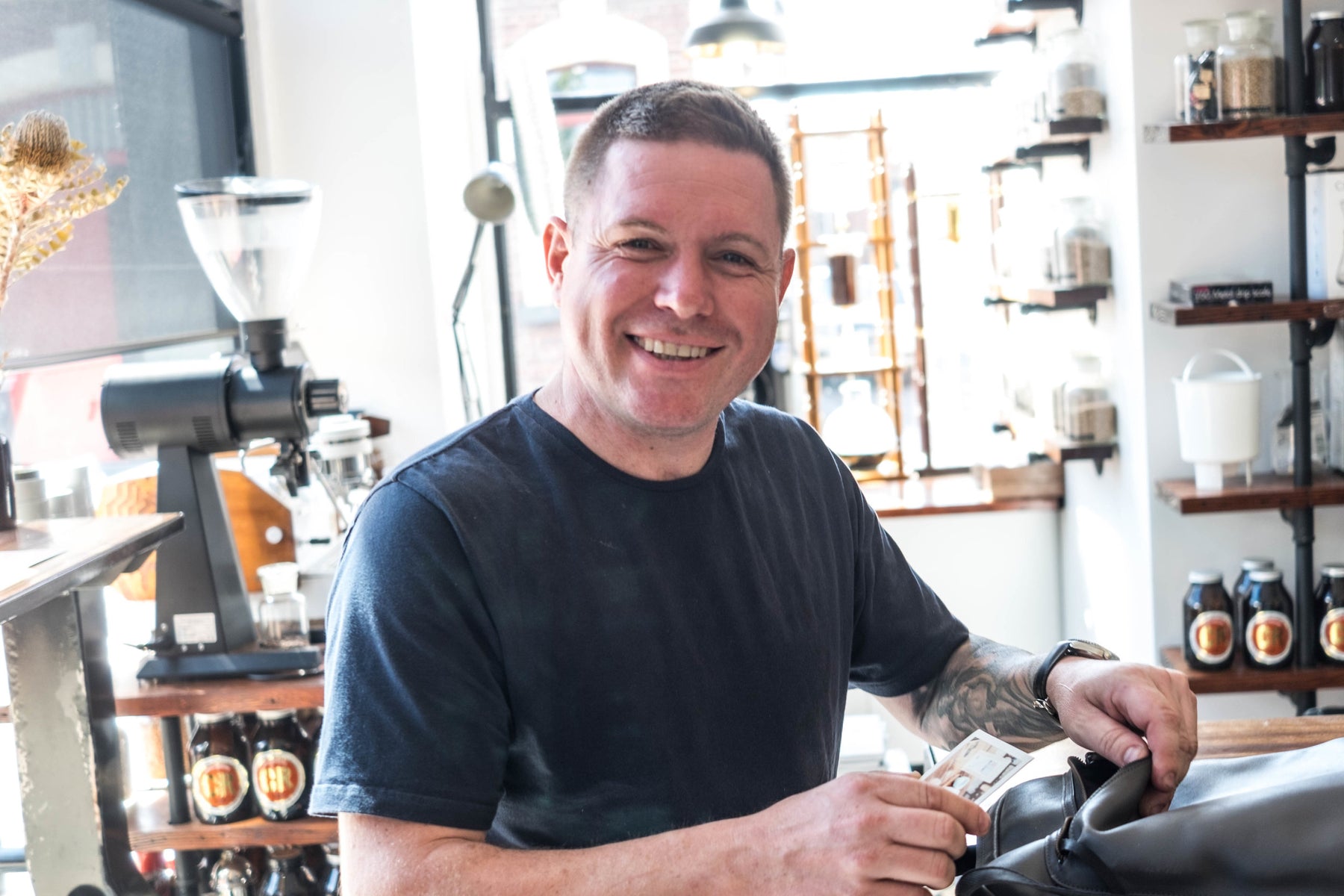 Luz Mery Espionoza by Cartel Roasters - A Colombian Cartel of a Different Kind
Luz Mery Espionoza from Sweet Latitude, Colombia.
This month at 3tt, we're taking you on an adventure from the dramatic landscapes of South America's Colombia, to a boutique roastery located in seaside Geelong. Nathan Johnston is the brainchild behind award-winning Cartel Coffee Roasters. Located about an hour out of Melbourne, Cartel is dominating the Geelong coffee scene, boasting a cafe plus a brew bar, while also maintaining its reputation as one of Australia's best specialty coffee brands.
Cartel has worked with Sweet Latitude Speciality Coffee from Colombia (a sister company to the very highly regarded La Palma & El Tucan) to bring you the Mery Espinoza single this month. Working closely with farming communities to get the best results in the cup, Cartel's match with Sweet Latitude couldn't be more perfect. Offering a wide array of flavours and attributes from around Colombia, Sweet Latitude sources beans based on the roaster's desired tastes and needs, while also nurturing a close relationship with the growers.
"This particular coffee comes from a second generation coffee farmer, who is very, very passionate - one of the most passionate farmers I've met in a long time!" says Nathan. And coming from Nathan, that's no small statement: his enthusiasm for coffee is totally infectious. "I love everything about coffee, and I'm honoured and proud to be a part of this industry - I love the passion, people, friendships and communities."
A fully washed coffee which shines on the cupping table, the Mery Espinoza espresso roast flaunts notes of chocolate and red apple, with a heavy body, nicely balanced acidity, followed by a maple syrup, caramel and spice finish.
To get the best experience, Nathan recommends a restricted (double) ristretto.
Roughly 22g in with about 18g out at around 20 seconds, to give you a big, rounded, juicy taste of this delicious coffee.
For the filter, you'll experience a sweet, rich cup, with notes of toffee and malt throughout - it's full bodied with a lingering berry acidity. In the near future, Cartel will open a partnership office with Sweet Latitude here in Australia, creating direct-partnerships with Central and South American coffee producers from Colombia, Panama and Guatemala. Exciting times that are sure to be full of flavour.
When it comes to advice for coffee lovers, Nathan recommends taking a little time to ask questions about the hard work that goes into producing a quality cup of coffee.
"We're very lucky to be at the end of the coffee food chain; but the start of that food chain is what we want to promote and make people aware of - because that's the reason we're here today. Paying a little bit extra for a quality cup of coffee has a big impact on farming communities."
And we can't agree more. It's a win-win for local farmers and roasters... as well as you the coffee drinker ;)
Follow them on Instagram @CartelRoasters