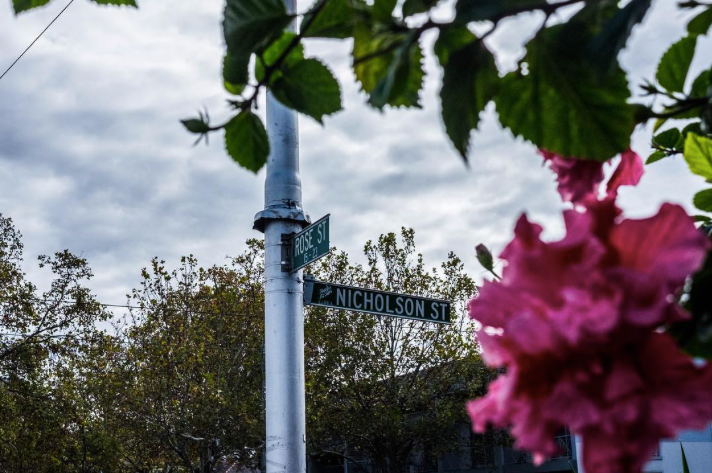 Industry Beans - Rose Street Blend

A rose by any other name would smell as sweet…
When you think of great Melbourne coffee, you often think of Fitzroy. The stylish Melbourne suburb has become synonymous with not only incredible specialty coffee, but also ultra-modern fashion, food and art. This month, Industry Beans pays homage to one of our most hipster districts with the Rose Street: a delicious blend of 50% Santa Serra (Brazil), 25% Kalledevarapura Estate (India) and 25% Mutwari (Tanzania).
Affectionately named after the roastery's location at 3/62 Rose Street in the heart of Fitzroy, the blend reflects the area's chic architecture and design. Industry Beans is housed in an open-plan, award-winning warehouse conversion that stands among the suburb's world famous street art and graffiti. It's a stunning, lofty space, featuring polished concrete floors, exposed wood panelling, an open roastery and upstairs cupping lab. During the week you can enjoy a long black in the tranquil front courtyard, while on weekends the area buzzes with the adjacent Rose Street Market, selling handmade crafts from local artists.
"We are so in love with our neighbourhood and I can't express how much we enjoy the culture and the love Fitzroy brings to Melbourne… we want to spread that feeling."
Composed of three single origin beans sourced from farmers on three separate continents, the Rose Street is a seriously satisfying blend with notes of subtle citrus brightness, red cherry and a long, satisfying cocoa finish. It's sure to be a hit with both third-wave coffee snobs and traditional palates alike, making it your weapon of choice at home or in the office.
Recipe:
To get the best out of the Rose Street Blend on your espresso machine, Industry Beans recommends: Split shots (regular strength): 23 grams in, 26 grams out. Run for 28-30 seconds Double Ristretto: 23 grams in, 30 grams out. Run for 20-22 seconds.
Inspired by the third-wave coffee movement, brothers Steve and Trevor Simmons founded Industry Beans back in 2010. Driven by curiosity and a belief that the coffee roasting process offered possibilities yet to be fully explored, the brothers set up in a tiny garage on a shoestring budget and began roasting coffee for themselves.
Almost five years on and Industry Beans has established itself at the cutting edge of Melbourne's internationally renowned coffee scene, recognised with a succession of awards including "Melbourne's Best Boutique Roaster" in 2014 by Fairfax Media.
"We see coffee as something complex and delightful, with many possibilities – something a bit like wine. Different varietals, growing conditions, processing methods and brewing techniques could each yield something distinctive to savour and celebrate," says brothers Steve and Trevor.
So don't let the fear of the thorn keep you from the rose - this delicious blend is sure to satisfy ;)