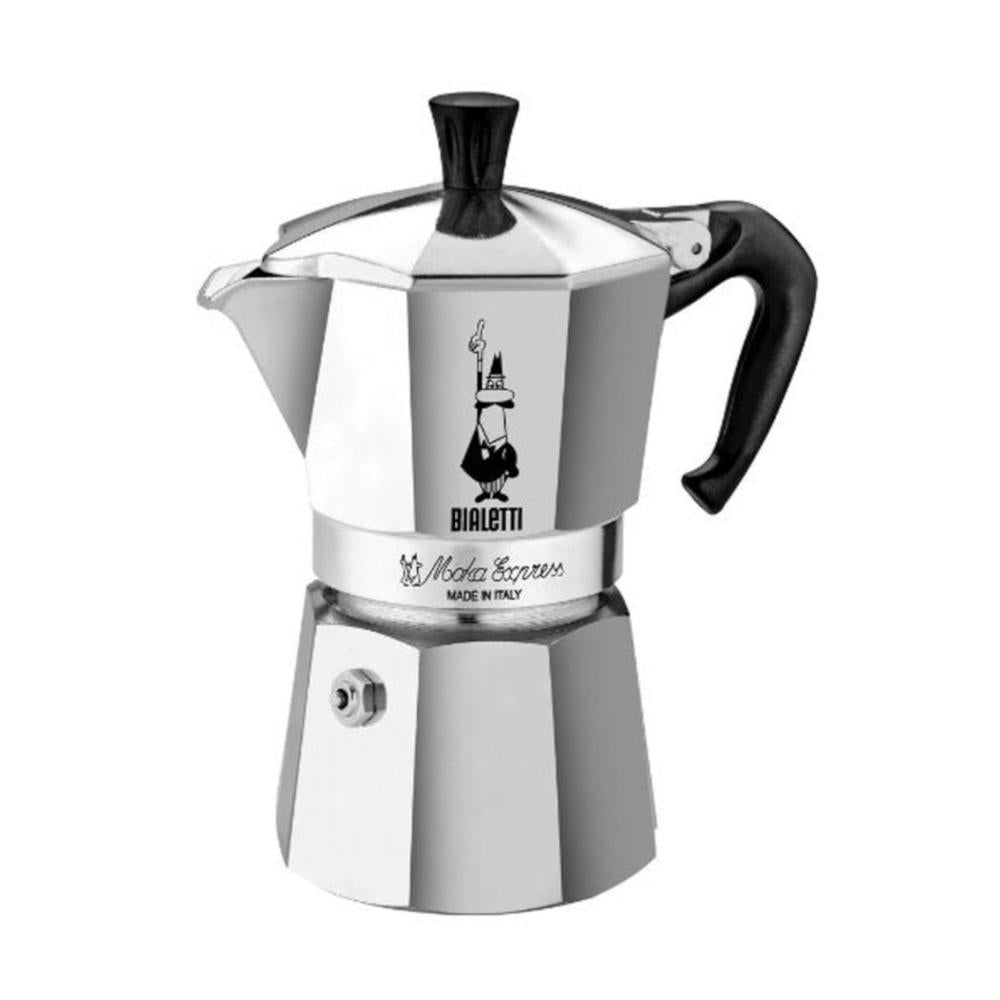 Espresso Ground Coffee Box
For those who enjoy the Italian stovetop approach.
All boxes include:
x1 Coffee Scoop Clip
Personalised greeting card
Monthly Featured Roaster Espresso Coffee 250g OR 500g.
Bialetti Moka Express (2 Cup) or Bialetti Mini Express (2 Cup).
We offer $10 flat rate Express shipping at check out. Orders dispatch at the same day, 2-3 working days lead time to reach metro areas. 
More Details Below
Espresso Coffee

Monthly Feature Roaster

250g OR 500g of the 3tt monthly feature Espresso roast ground for cafettiera - the best roasters in Australia telling their stories and sharing their passion.

 
Option 1

Bialetti Moka Express 2 Cup Stove Top Espresso Maker (~90ml)

Technological simplicity and classically designed elegance have made the Bialetti Moka genuinely iconic (an overused term that fits in this instance) since its debut in the early 1930s. Bialetti has made over 200 million of these in the years since, and coffee lovers the world over have been enjoying coffee with an Italian accent.

Features

The aluminium alloy espresso maker is durable and beautiful.
The acrylic handle and lid knob are easy to handle, even when the device is very hot.
We suggest cleaning with warm water and soap, but advise against the dishwasher or using steel wool.
Not Induction Compatible
Option 2

Bialetti Mini Express 2 Cup Stove Top Espresso Maker (~90ml)

Make 2 cups of espresso quickly and easily with the Bialetti Mini Express 2 Cup. This simple stovetop espresso maker brings rich espresso to your home without the fuss of a fancy machine (or the cost). This brewer works by forcing water through finely-ground coffee and sending the liquid espresso through the spout, which pours the espresso into your cup of choice. As your cup sits on the platform awaiting the espresso, it slowly warms, which keeps your espresso from cooling off too quickly. The brewing process is simple, repeatable, and rewarding – and the 60ml of the espresso is delicious, of course. It is made from food-grade Aluminum, BPA-Free Plastic. Capacity for the machine is 2 Cups of Coffee. *Not Compatible with Induction stove.

Basic Espresso Instructions:

Grind 16g of coffee at a medium-fine setting and place in the coffee basket.
Fill the water reservoir up to the release valve with water (don't cover it).
Place on low-medium heat for 3-5 minutes.
When the shot stops pouring from the spout, enjoy.