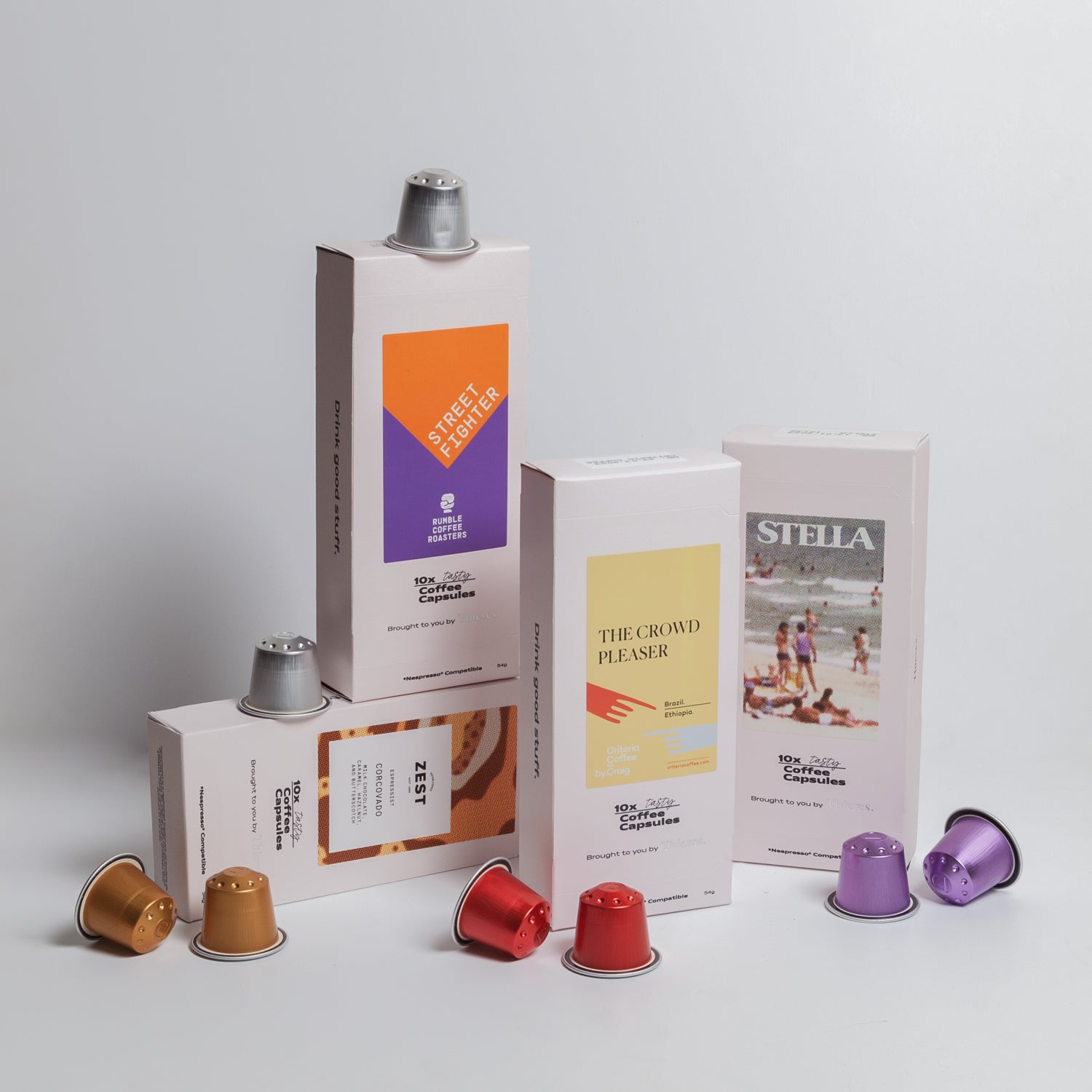 Coffee Capsule Taster Pack
Our limited-edition coffee capsule taster pack. For that extra somethin' somethin', add your choice of delicious, vegan Pana Organic chocolate or a box of beautiful artisan bonbons from Twenty Degrees chocolate.

-
PLEASE NOTE: OUR CAPSULES PROMOTION IS CURRENTLY SUSPENDED AS WE ARE RUNNING LOW ON STOCK. THANK YOU FOR YOUR SUPPORT, WE ARE AIMING TO HAVE A RE-RUN SOON SO STAY TUNED ♥️
Boxes include:
Four unique Australian artisan roasts (40 pods) 

For limited time only, each customer can get up to 2 sets of FREE capsules (each set has 40 pods for free, while stock last). 

Pana Organic or Twenty Degrees chocolate (optional)

Personalised greeting card 

(optional)
* Capsules are suitable for all original style Nespresso® machines
* T&C applied, promotion while stock last, if one of the variants run out, alternatives brands/features will be randomly assigned, please contact customer service for more details. 
* Maximum order per customer is 2 sets, any orders with any other quantities will only fulfilled with 2 sets max. for more details please contact customer service hello@thieves.coffee