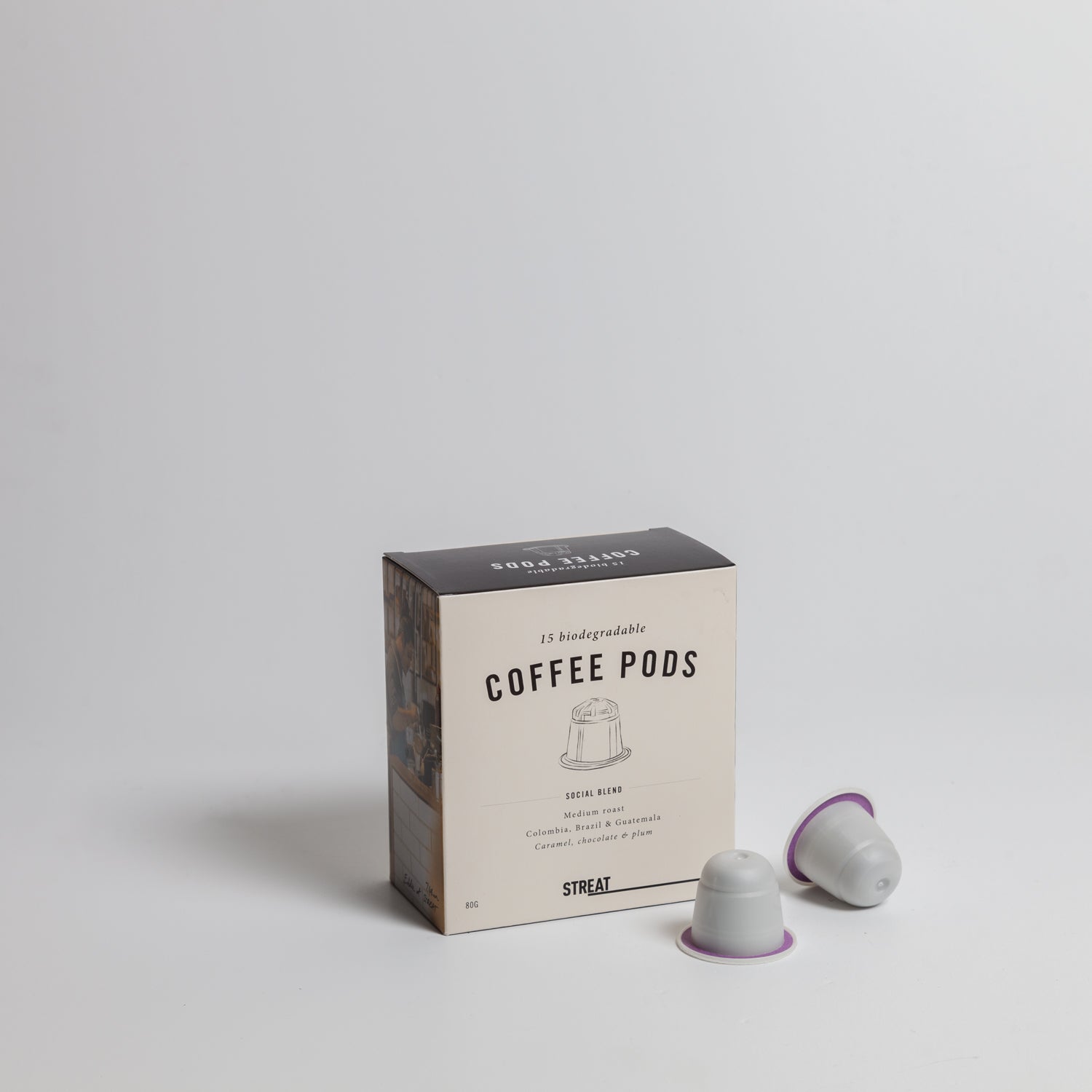 THE SOCIAL BLEND CAPSULES
The Social Blend by STREAT is the perfect everyday coffee. The Social Blend has a complex flavour profile of almond, caramel and plum. It balances the fine line between a light and medium roast which makes it perfect for drinking black or with milk. This will no doubt be your go-to blend all month long!

Coffee Origin:
Brazil and Colombia
Tasting Notes: 
Notes of dark chocolate with a caramel finish.
Single Pack contains 15 pods.
* Capsules are suitable for all original style Nespresso® machines