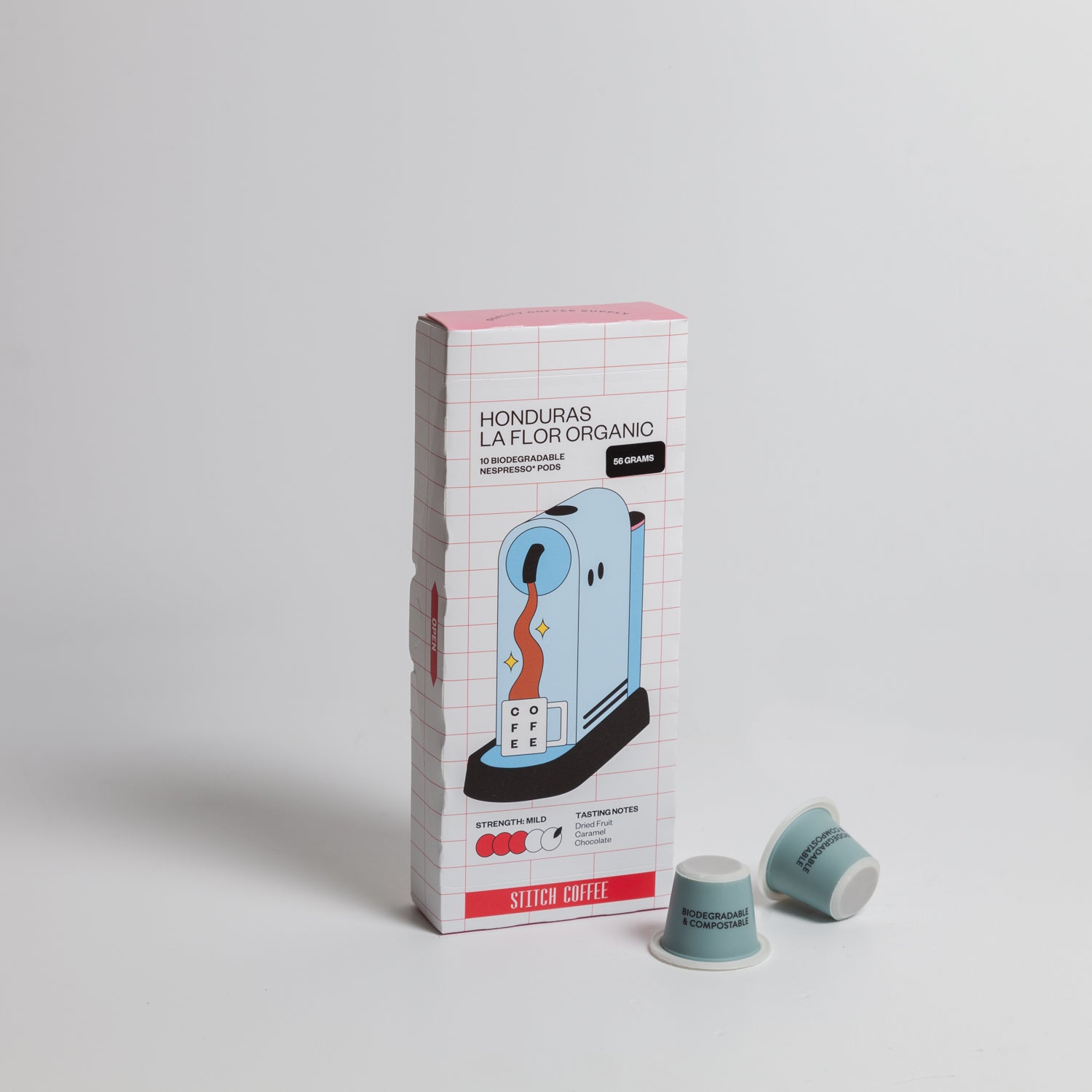 Stitch Coffee Capsules - Honduras La Flor Organic
Honduras is a coffee origin on the rise. Though its coffee industry is developing, Honduras' soil, climate and conditions are similar to neighbouring nations highly regarded for their coffee. Honduras presents a developing industry but one well suited to the task. In recent years we have seen more and more Honduran coffees cupped at very respectable scores. 

This La Flor SHG is an excellent example of an industry on the rise. Expect a cup teeming with dried fruit, caramel and chocolate. The result: a coffee of mellow acidity, well-rounded and deep sweetness and a very smooth texture. Honduras has definitely got our attention!

Tasting Notes: Dried Fruit, Caramel, Chocolate

Honduras, La Flor 100%

Country: Honduras
Region: Coban, Lempira
Altitude: 1,200 - 1,600 MASL
Varieties: Mixed
Process: Washed
Producers: Various Smallholder Farmers. 
Single Pack contains 10 pods.
* Capsules are suitable for all original style Nespresso® machines

Espresso | Long Black
Strength: Mild

Biodegradable and compostable.