Increase productivity. Boost team culture. Maximise your investment.
Coffee at the office isn't anything new.

However a common problem with the office coffee machine is that the initial investment was there to boost staff morale and add something exciting to the office, but it doesn't seem to last long. Without variety, people get bored.
That's where we come in. Three Thousand Thieves hunt down the best artisan roasters and coffee every month, and deliver it to you for your team to enjoy, learn and participate in Australia's evolving coffee culture.
A new coffee every 30 days, rather than the same one over again. We make coffee at work fun again.
Your business saves time. Your team save money.
Getting a coffee in the morning takes around 12 minutes a day. Realise how much productivity opportunity is being spent on leaving the office to get a coffee in the morning.
Your staff also save their income from spending money on coffee everyday, giving them more power and freedom.
In-house coffee saves you time and money.
Based on a $75K average annual wage, 12 min average time it takes to get a coffee in the morning, and consuming 1 coffee a day.
Creative businesses love us.
Culture is important in so many offices, but none more so than creative businesses. We've partnered up with the best in Australia to create unique coffee experiences everyday for coffee in the office, or for one-off campaigns and events.
Our team.
Entreprenurial and energetic at heart. We're a great team with lots of love for coffee, kittens, and our partners. You'll soon ask why all your suppliers aren't like us.
Our flexibility.
All equipment is tax deductible. Forget long term contracts and having a mediocre service due to obligations. We focus on getting you equipment to unlock your choices.
Our model.
We are the only coffee company in Australia to offer this kind of variety. Staff education on coffee is built right into the business model.
All your favourites in the one service.
We partner with the best people in coffee to get your office caffeinated and happy. Here are some of the partner roasters we've used in the past, and read up on the latest roasters we've just promoted.
We can do any combination of services to get you up and running instantly. From providing fresh coffee, to supplying a beautiful machine, setting up your office for barista services, and then ensuring the ongoing quality through servicing.
Coffee +/- Machine +/- Barista +/- Servicing
Increase productivity. Boost team culture. Maximise your investment.
"Love the team and what they do for us."
Michelle Wensor, Head of Operations, Cummins & Partner
"An innovative way to keep culture alive in an office space. We love it.
Chris Savage, Ex. COO, STW Group
"Lifted the spirits of the Accenture team nationally. A brilliant service for any business."
Mark Moynihan, IT Lead ANZ at Accenture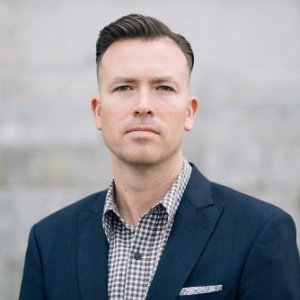 Without doubt the service from 3000 Thieves has positively impacted our workplace culture through their fun and playful nature.
Jeremy Smart, APAC Business Director, AKQA
Get in touch to find out how we can do the same for your office.